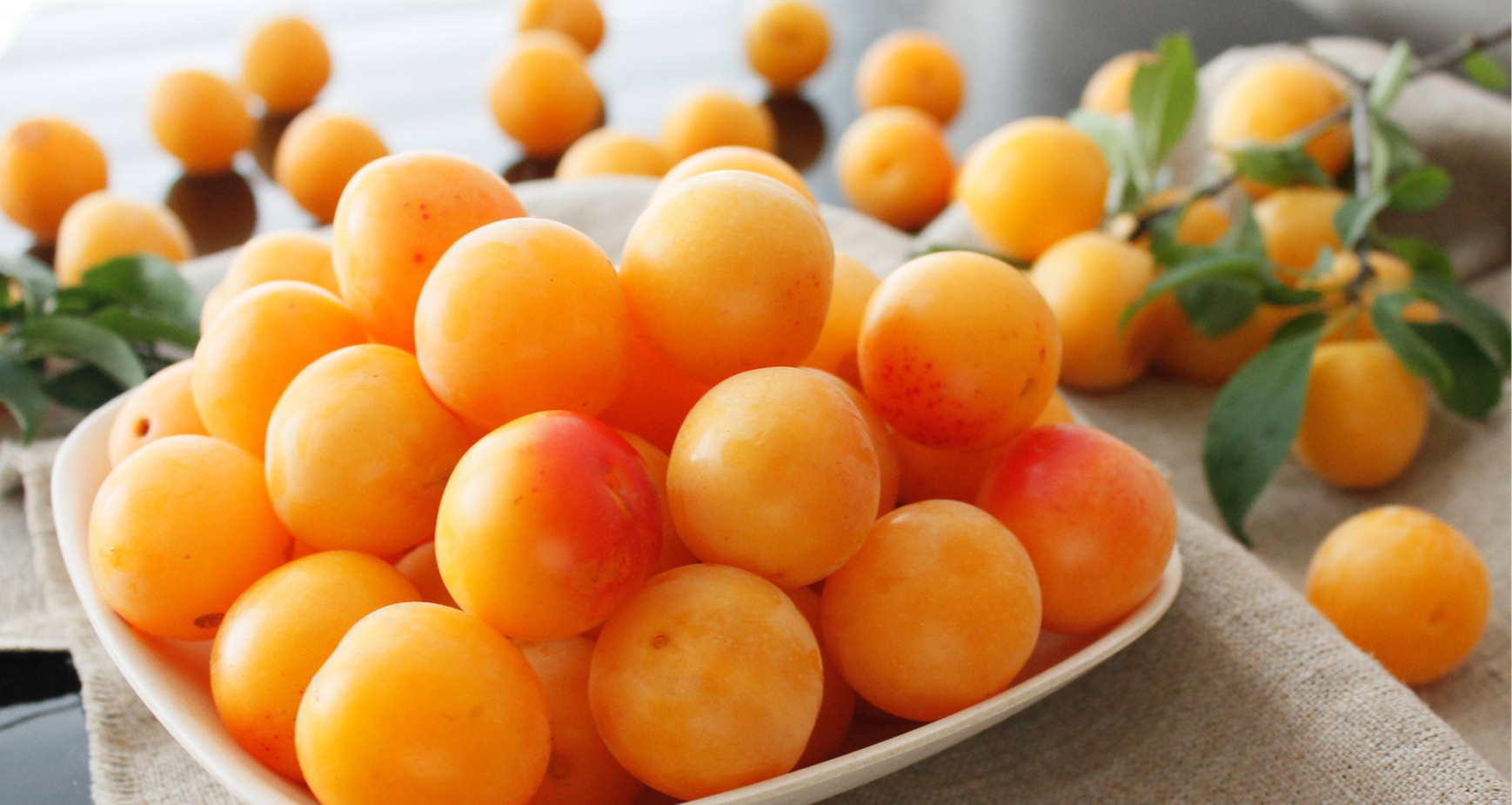 Mirabelle Plum
Delicately perfumed, sweet and juicy, the Mirabelle plum is the real star of the Lorraine region in France. This mouth-watering fruit is small, oval shaped, and possesses dark yellow colour skin that becomes flecked in appearance.
There are no less than 250,000 Mirabelle trees in Lorraine, supplying 80 percent of the world's production. The combination of chalky clay soil and ideal climate produce perfect growing conditions for this glorious golden fruit. Since 1996, the French Mirabelle plum production has been protected by a PGI (Protected Geographical Indication) to guarantee its authenticity.

Fragrant and fleshy, Mirabelle plums sing in tarts, clafoutis, compotes, and jams. It's little wonder that Jean-Pierre Coffe, the noted French chef and food critic, once said of the Mirabelle plum, "Happiness exists and I've met it. It weighs 14.3 grams and it comes from Lorraine."

Retail price: Kindly approach our Culina Market Manager for more details.
Bouchot Mussels, France
Bouchot moules is the only mussel in France that has the coveted Appellation d'origine contrôlée (AOC) designation. Given to food whose characteristics are uniquely related to its place of origin, these mussels are considered a luxury ingredient in France, and other parts of Europe.
They are harvested between July and January in France's Mont St Michel Bay where the water spans the borders of Brittany and Normandy. The bivalves grow on wooden pillars (bouchot) anchored into the seabed. At high tide, they thrive underwater, while at low tide, they are exposed to the salty ocean air, hence their delicious briny flavour. The small to medium-sized mussels have plump and firm orange-yellow flesh. Cook them with white wine, chopped garlic and parsley, and serve with French fries.
Retail price: Kindly approach our Culina Market Manager for more details.