"Singapore's Widest Network of Butcheries"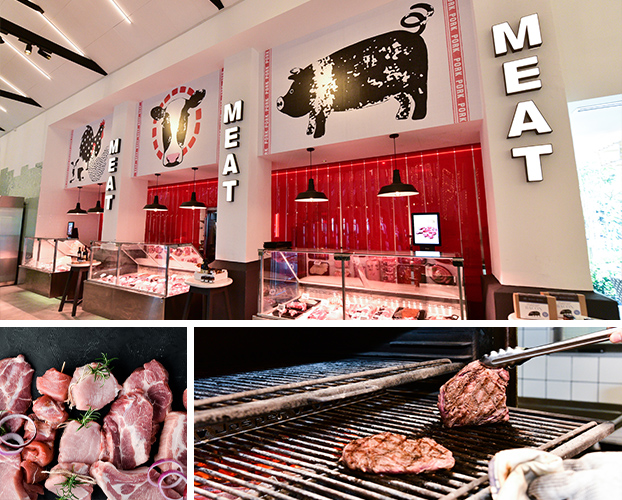 We run Singapore's widest chain of butcheries islandwide. Our butchery counters stock specialty meat products that are air-flown from countries as far afield as Australia, New Zealand and the United States. Our selection ranges from premium cuts of grass-fed, grain-fed and organic beef, lamb, pork, chicken, sausages and burger patties to hot pre-cooked meats and an extensive range of cold delicatessen products.
Quality and service are at the heart of everything we do. We work only with suppliers who share our meticulous approach to taste and quality. We painstakingly ensure our products are prepared and handled under stringent food-safe and hygienic conditions. Underlining our commitment to service, our friendly and knowledgeable butchers are always on hand to dispense tips and advice on how to prepare and cook your favourite cuts of meat. We also provide auxiliary services such as complimentary marination and preparing an oven-ready rolled roast. Pre-orders are available too.