"Shop where chefs source"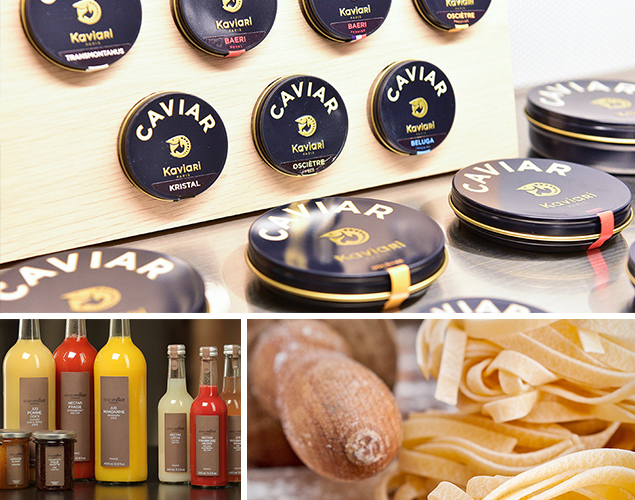 Gourmet Retail and Dining Concept
Housed in a white-washed colonial barrack in the verdant Dempsey Hills, Culina's flagship gourmet retail and dining concept is the address for aspiring and consummate gourmands. Under one roof, shoppers and diners can immerse themselves in the expansive gastronomic universe Culina offers.
Select meats, seafood or cheeses from the in-store butchery and delicatessen counters and have them prepared and served at the bistro. Alternatively, shop the world's finest produce and products at the specialty food emporium and whip up a sumptuous Culina-styled meal at home. For professional chefs, Culina is the ultimate source for restaurant-quality ingredients and foods.
Specialty Food Emporium
A modern epicurean spin on the traditional marketplace, the specialty food emporium stocks an inspired range of ingredients and foodstuffs of incomparable taste and quality sourced from all over the world. From air-flown meats from Australia, New Zealand and USA, farm and wild caught fish, fresh seafood flown in from France twice weekly, to artisanal cheeses, fine delicacies and our picks of more than 100 varieties of old and new world wines, it is a curation of the finest selection for eating, cooking and entertaining.
Our gourmet boutique also offers culinary specialties such as dry-aged beef that is locally aged in our state-of-the-art dry-ageing facility as well as fresh homemade sausages using kurobuta pork, lamb, beef, and wagyu beef. Shoppers can also interact with our resident fine foods and meat specialist and sommelier for advice on the best cuts of meats, wine pairing, menu planning and cooking tips.
To allow us to safeguard the health and well-being of our guests and staff - while serving you as best as we can - all guests that visit our Market must wear a mask.
We apologise for any inconvenience caused and thank you for your understanding.