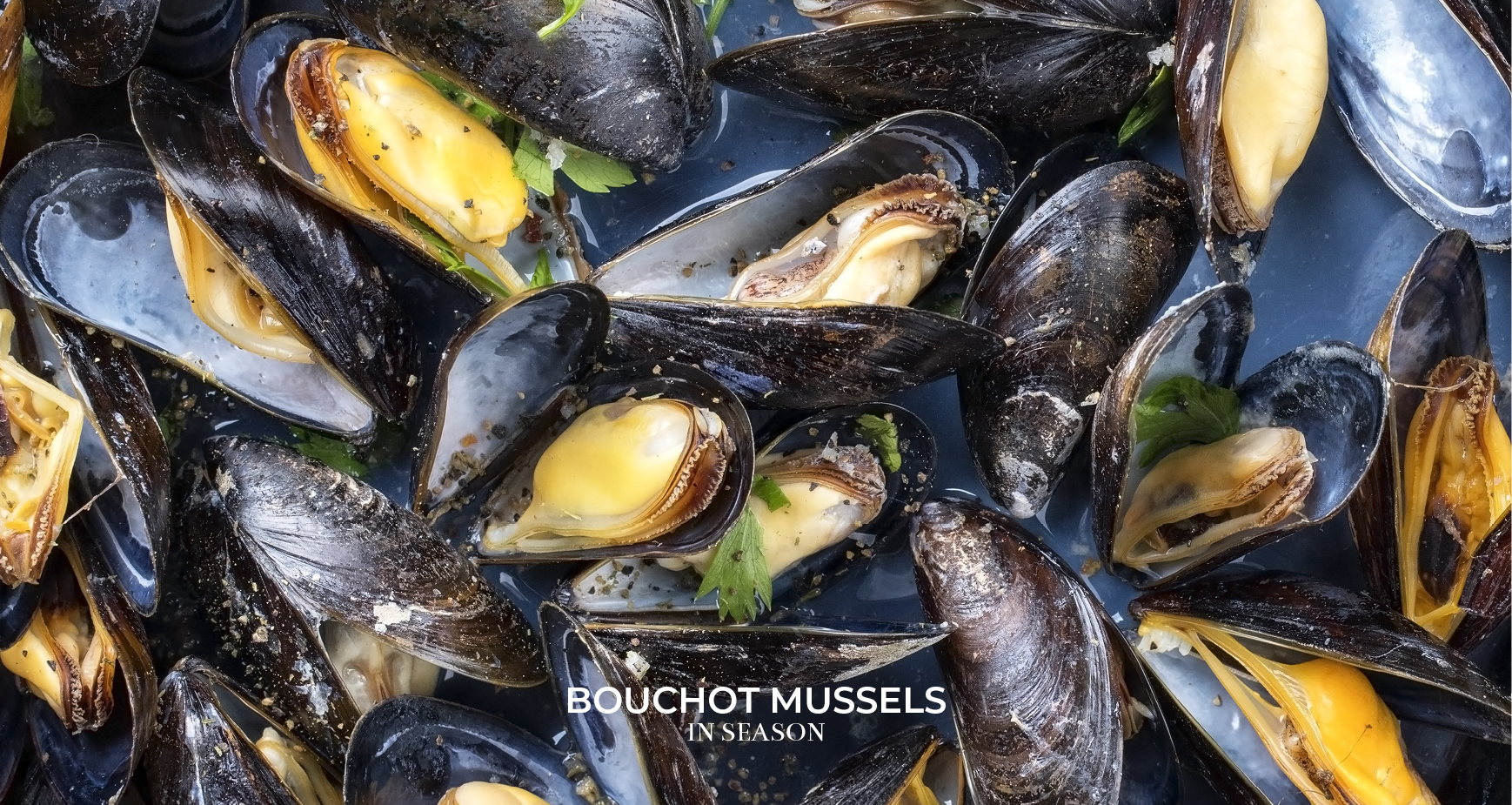 Bouchot Mussels, France

Bouchot moules is the only mussel in France that has the coveted Appellation d'origine contrôlée (AOC) desigation. Given to food whose characteristics are uniquely related to its place of origin, these mussels are considered a luxury ingredient in France, and other parts of Europe.
They are harvested between July and January in France's Mont St Michel Bay where the water spans the borders of Brittany and Normandy. The bivalves grow on wooden pillars (bouchot) anchored into the seabed. At high tide, they thrive underwater, while at low tide, they are exposed to the salty ocean air, hence their delicious briny flavour. The small to medium-sized mussels have plump and firm orange-yellow flesh. Cook them with white wine, chopped garlic and parsley, and serve with French fries.
Retail price: Kindly approach our Culina Market Manager for more details.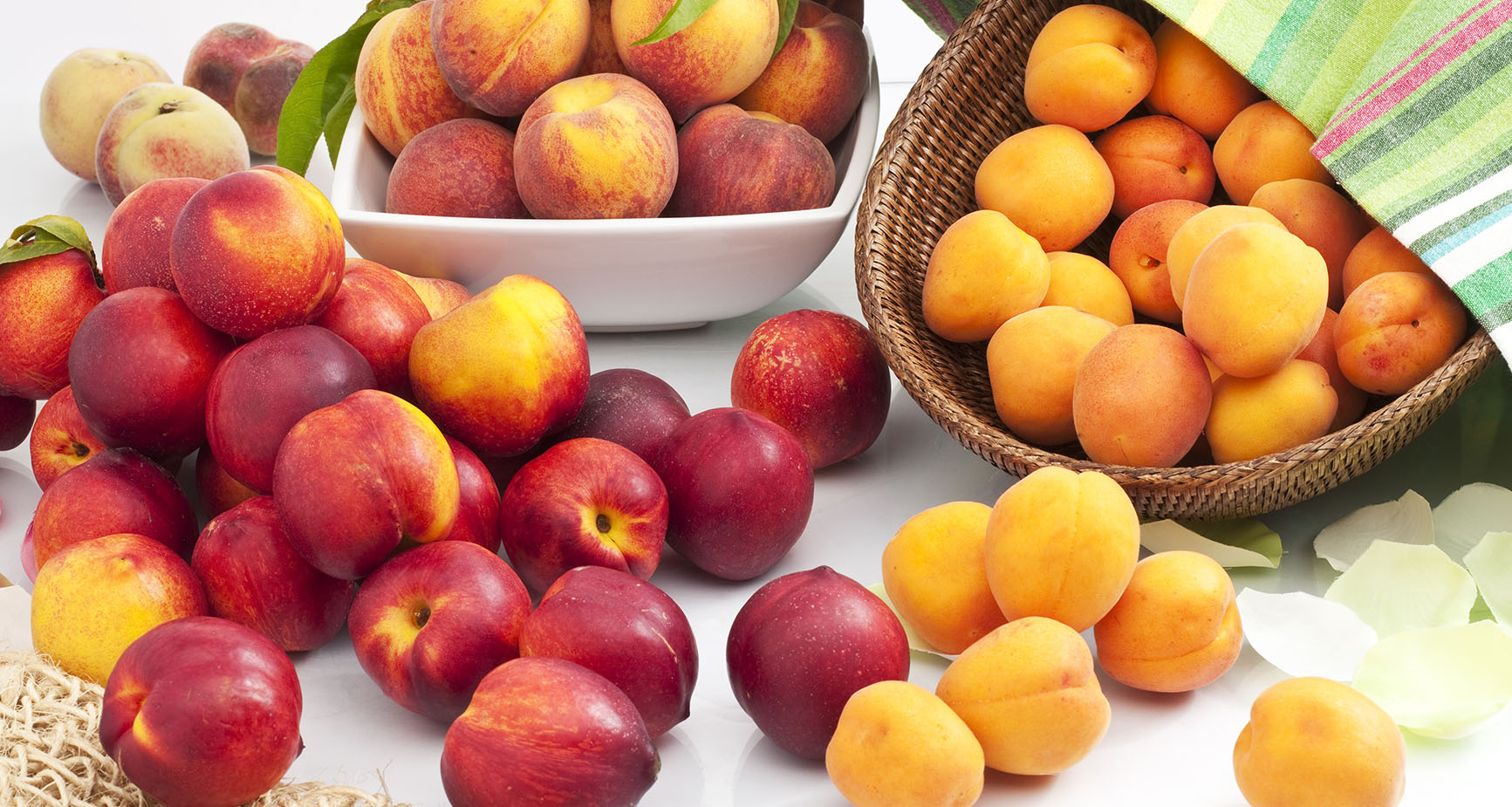 Stone Fruits, France

Whether you prefer apricots, nectarines, peaches or plums, nothing says summer (June to September) quite like the sweet, juicy flavours of mouth-watering stone fruits. France may not be the biggest producer in Europe for stone fruits but the varietals it offers are second to none. From the French countryside come breeds like the rich, Yellow Plums or Apricots.
With their sweet taste and juicy flesh, peaches and nectarines epitomise summer. They are the same species, even though they are regarded commercially as different fruits. In contrast to peaches, whose fruits present the characteristic fuzz on the skin, nectarines are fuzz-free. You don't need to do much with luscious peaches and nectarines, simply cooked to caramelised gooiness and serve with ice cream.
For stone fruits, pies are just the beginning. These juicy apricots, nectarines, peaches, and plums lend themselves well to baked crumbles, on top of decadent tarts, as a sweet accompaniment in salads, icy popsicles, and cocktails. You can also cook down the fruits to a jam and scoop on top of waffles and ice cream. Stone fruits are easy to work with— you'll just need to pit them before using them in a variety of dishes.
Retail price: Kindly approach our Culina Market Manager for more details.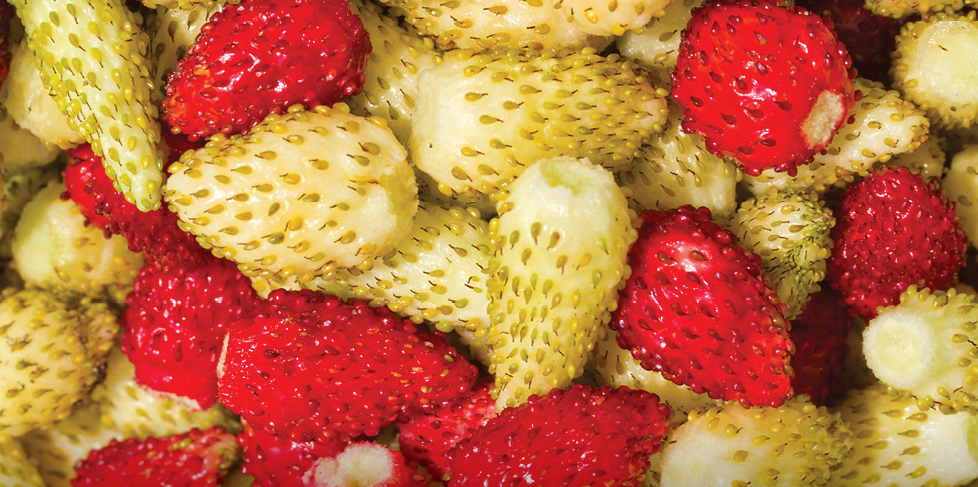 Woodland Strawberries, Spain
Smaller in size, seasonal, and extremely flavourful, woodland strawberries or fraises des bois (as the French call them), are wild cousins to the supermarket varietals. Arzagot has been producing woodland strawberries in Malaga, Spain, for over 50 years. The climate is dry and subtropical allowing the cultivation of woodland strawberries outdoors on straw mulching wheat and fresh air, with the fruit ripening under the sun of Andalusia from October to June—instead of being produced under plastic tunnels as practised in other parts of Europe.
Culture begins each year by planting wild strawberry seeds that are guaranteed to be non-genetically modified. The strawberries are harvested by hand at specific times of the day and then delivered 24 to 48 hours of picking to ensure freshness. The sweet and plump fraises de bois are perfect in mille feuilles, tarts, and gelatos.
Retail price: Kindly approach our Culina Market Manager for more details.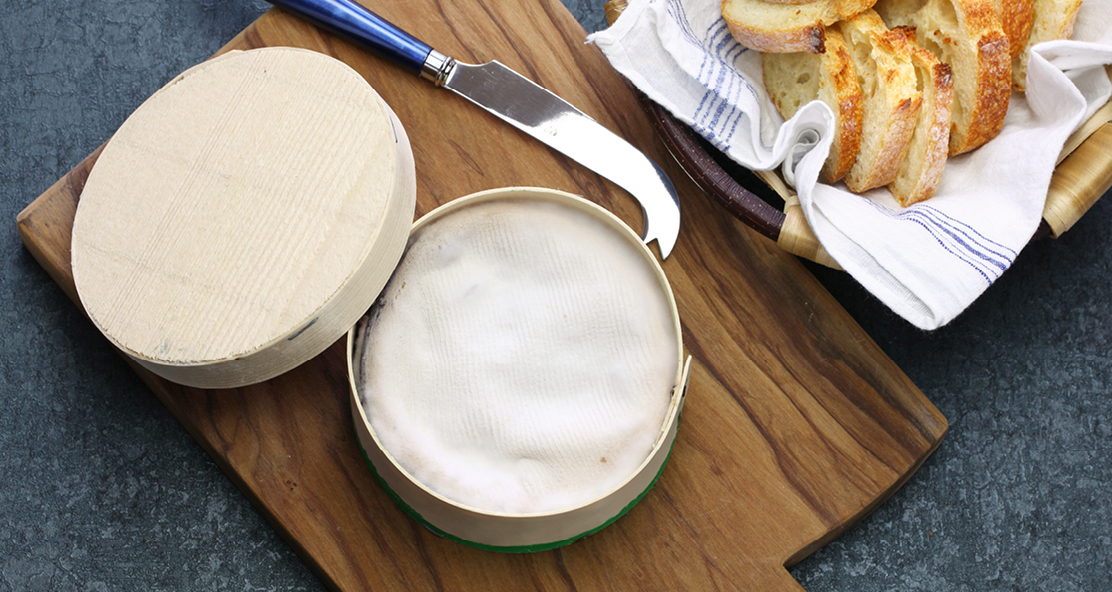 Vacherin Mont d'Or, France
Often referred as the "holy grail of raw milk cheeses", the Vacherin Mont d'Or is truly a spectacular cheese. This artisanal pale yellow soft rich cheese is made from cow's milk in France, usually in villages of the Jura region (an origin that has been officially controlled since 1981), and has a greyish-yellow washed rind.
Mont d'Or is a seasonal cheese with an AOC certification available from October to February. As the cheese is so soft and almost liquid after maturation, it is ripened and wrapped with a spruce bark, which adds a welcome woody note to the cheese. Packed in a characteristic spruce box, when matured, the cheese is full flavoured, slightly acidic, and is often served warm in its original packaging and enjoyed like a fondue. Once you pull a warm one out of the oven, and start eating it, it's impossible to stop.
Retail price: Kindly approach our Culina Market Manager for more details.