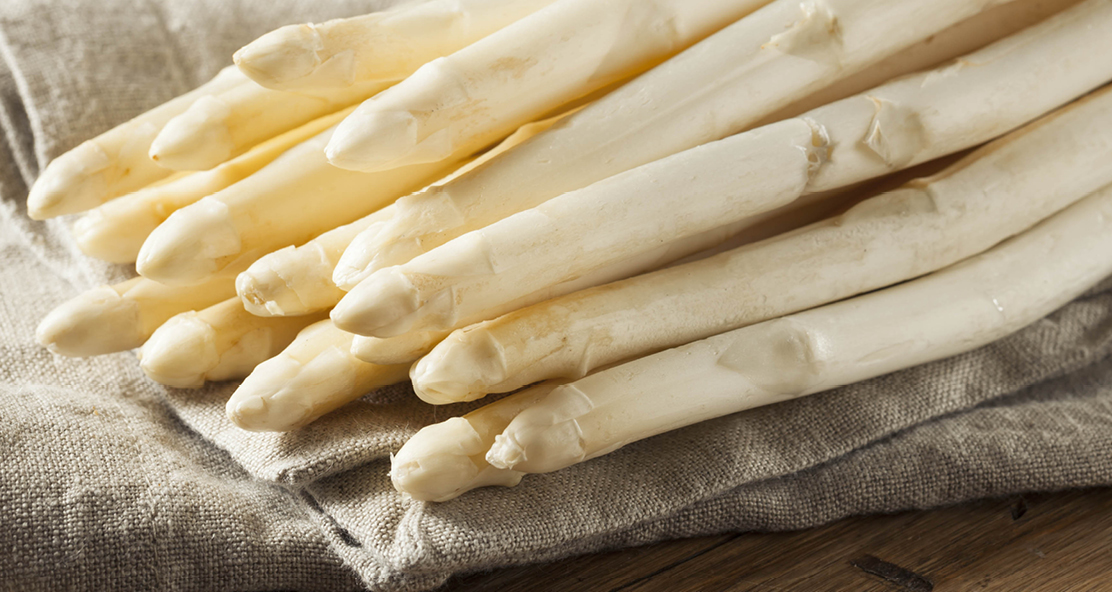 White Asparagus, France
White asparagus heralds the arrival of spring. Unlike the green variety, white asparagus is grown without daylight. Photosynthesis doesn't take place because the plants are grown in the dark, hence the white colour. As the spears grow, soil is piled on top to deny them any light source.
To harvest them, a special knife is used to cut or dig up the asparagus below the surface before they grow through the soil. As it takes more effort to produce this ingredient, white asparagus is more expensive than the green variety. The flavour of white asparagus is mild and slightly sweet. The plump spears are best boiled until tender and paired with a rich sauce such as hollandaise or a lighter vinaigrette dressing.
Retail price: Kindly approach our Culina Market Manager for more details.




Gariguettes Strawberries, France
Available between March and June, this delicious spring strawberry is an old Provençal variety that's prized by top chefs for its lovely perfume and exceptional flavour that's reminiscent of wild strawberries.
Shaped like elegant pointed cones, enjoy the delicate sweetness of these berries with a flute of chilled champagne. For a simple dessert, dress them with a light drizzle of balsamic vinegar or serve them with sweetened whipped cream. Not sure what to do with the excess? Make a homemade strawberry jam that pairs perfectly with scones and clotted cream.
Retail price: Kindly approach our Culina Market Manager for more details.
MerryQueen Strawberries, Korea
Hailing from Dam Yang, South Korea, these are monikered "The Queen of Strawberries" for a good reason. Incredibly fresh and juicy, these ruby-red beauts boast a firm flesh and delightfully sweet taste. The season for MerryQueen typically lasts from November to April.
To enjoy the best of these regal strawberries, soak them in cold water for one minute before gently washing them under flowing water. Nutrients can be lost if the berries are soaked in water for too long or are washed too roughly.
Retail price: Kindly approach our Culina Market Manager for more details.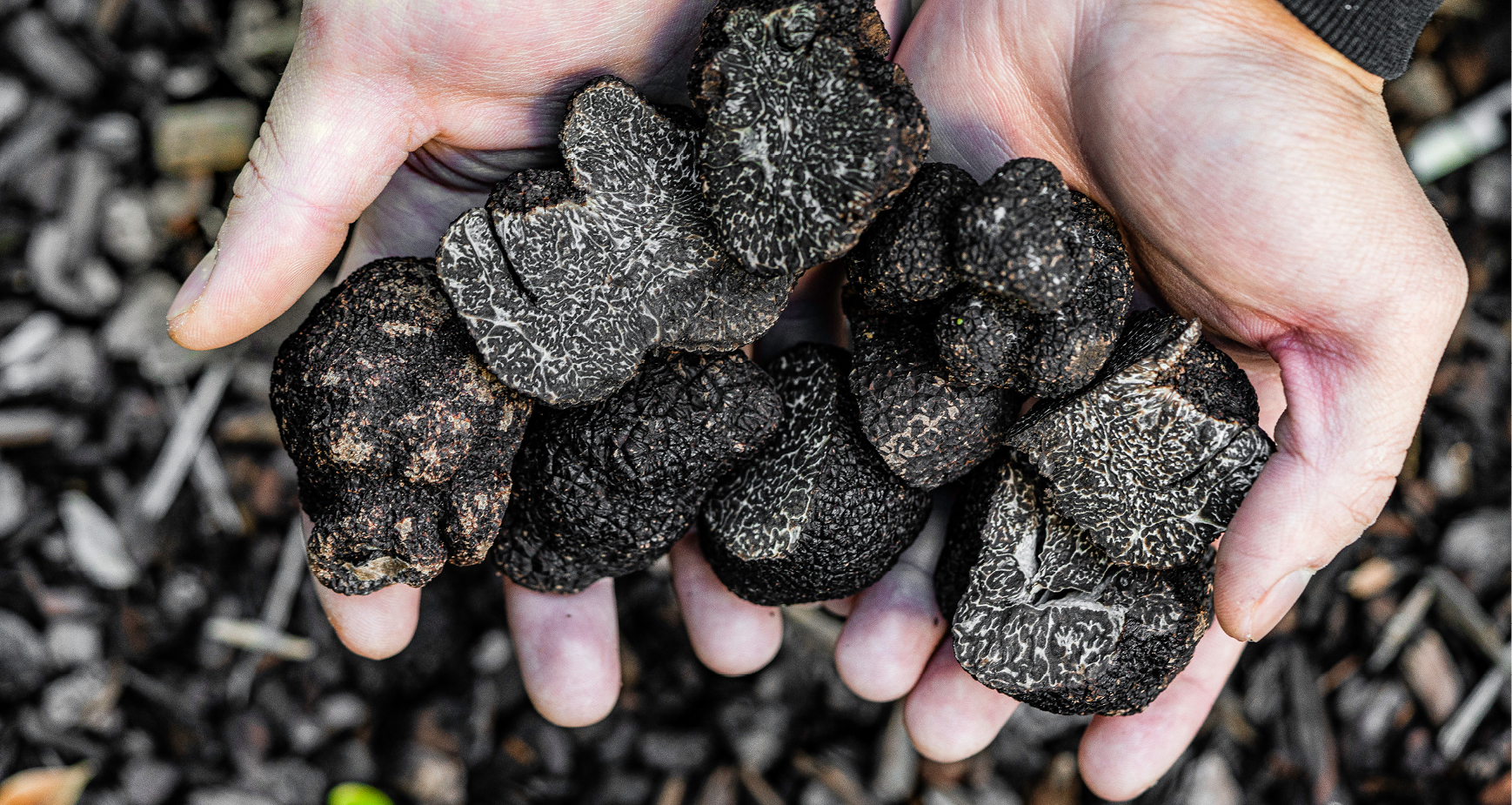 Plantin Black Winter Truffles, France
This black diamond of the Provence, also known as the "Périgord truffle", is one of the most prized and can grow up to the size of an apple. Its skin presents pyramidal scales and the color of its flesh goes from grey to black with thin white veins when mature. An iconic name in the world of truffles, Plantin products are well known in the fine dining scene, and used by many Michelin starred chefs in their creations, as well as highly appreciated by food connoisseurs. This black winter truffle adds a heady perfume to any dish and can be shaved generously over pastas, scrambled eggs, salads or roasted potatoes. To elevate your butter, grate some Plantin truffle and mix with softened butter – use this truffle butter on top of grilled steak or simply spread it on warm baguette and enjoy!
Retail price: Kindly approach our Culina Market Manager for more details.



Purple Asparagus, Australian
A wonderful spring vegetable that's been cultivated for more than 2,000 years, the asparagus has long been hailed as 'Food of Kings' as Julius Caesar, Emperor Augustus and Louis XIV of France were known to be fans of this sweet spear. Those who enjoy green asparagus for its delicate taste will appreciate the additional sweetness and nuttiness that its purple sibling brings to the table. Besides offering a royal hue – a result of its rich anthocyanin content - to any dish, this antioxidant-rich superfood is high in fibre, protein and iron. Enjoy them raw or lightly cook to retain its bright colour. Cooking it over long periods will turn the spears green.
Retail price: Kindly approach our Culina Market Manager for more details.



Clingstone Peach, Australian
Did you know that peaches are categorised by the relationship between the fruit's flesh and its pit or stone? Like their names imply, freestone peaches have flesh that easily pulls away from the pit, while the flesh of clingstone peaches stubbornly clings to the pit. Like freestones, clingstone peaches are available in many varieties, most notably yellow and white. Typically smaller, juicier and slightly sweeter than freestone peaches, these peaches taste great when eaten fresh but are ideal for canning and preserving.
Retail price: Kindly approach our Culina Market Manager for more details.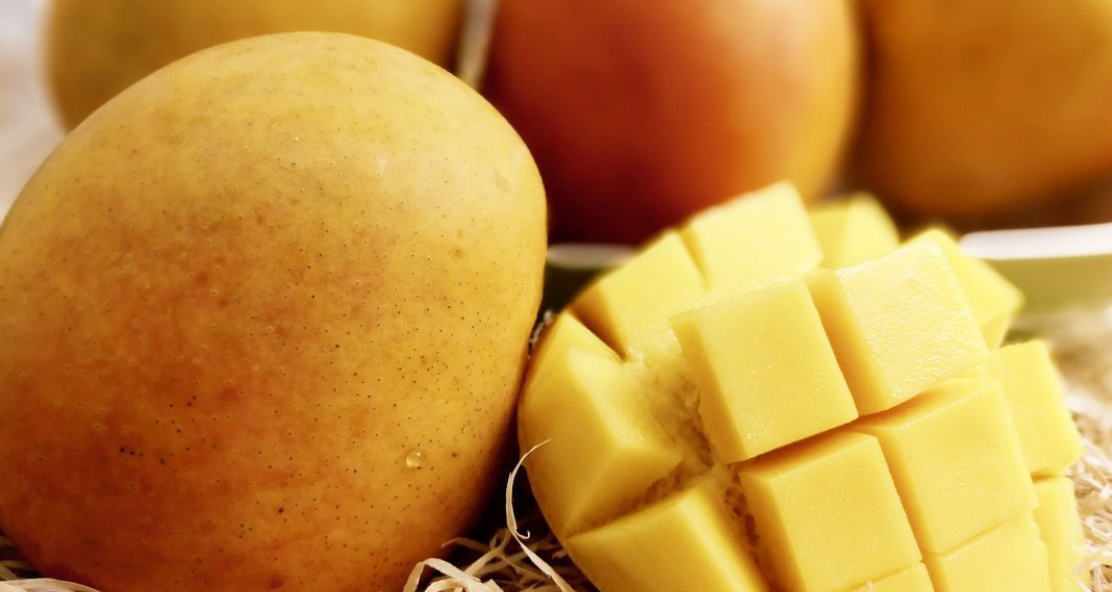 Calypso Mango, Australian
A mango variety that took 20 years to develop and perfect, the Calypso mango combines the best of the Kensington Pride and Sensation mangoes. With its signature deep pink blush, smaller seed and fibre-free flesh, this juicy gem is sweet and creamy with a smooth, firm texture. Great on its own, it's also irresistible in drinks, desserts and everything in between. To ensure your Calypso is ready to eat, check that there's no green tinge to the skin and it's a perfect golden yellow.
Retail price: Kindly approach our Culina Market Manager for more details.
Yellow Nectarine, Australian
Believed to be derived from the 'nectar of Gods', nectarines are a variety of peach with smooth yellow, orange or red skin with a juicy white or yellow flesh. An ambrosial stone fruit that originated from China, they can be enjoyed firm and crunchy, or allowed to ripen and savoured when soft and juicy. Compared to its white-fleshed counterpart, yellow nectarine has a sweet and slightly tangy flavour, which makes it the perfection addition to salads, and cheese and fruit platters.

Yellow Peach, Australian
Grown in Australia's pristine environment and bolstered by the perfect climate for cultivating stone fruits, these sun-kissed beauties are prized for their juicy flesh and sweetness that's balanced with a tinge of tartness. Besides being known for their versatility in salads, crumbles and tarts, these delicious fruits also pack in plenty of antioxidants, vitamins A and C, and more. Best to enjoy at their peak from October till April.
Retail price: Kindly approach our Culina Market Manager for more details.