Manjimup Truffles

This dark, knobbly ingredient with a distinctively intense and earthy aroma is the 'fruit' of fungi. Found in places like France and Italy, truffles are also grown in Western Australia's south-west region of Manjimup.
The Western Australian truffle industry is predominantly focused on the French black truffle or Périgord truffle (tuber melanosporum), which farmers use to inoculate their oak and hazelnut trees. It takes about five years for the truffles to develop, and the harvest period is from June to early September. Western Australia is now the biggest producer of black Périgord truffles outside of Europe.
To use, shave this luxurious ingredient over creamy scrambled eggs or risotto. Keep them dry, tightly wrapped in paper towel, and in an air-tight container. It can be stored in the fridge for one to two weeks.
Retail price: Kindly approach our Culina Market Manager for more details.


Sweet Globe Grapes

A sweet pop-in-your mouth snack, plump and juicy grapes are always a welcome treat.
If you've not tried Sweet Globe grapes, it's time to give them a go. Handpicked from the finest fruit estates across Australia, they are known for their signature crunch and sweet juicy flavour, and valued for their rich vitamin A and C, calcium and iron content. Enjoy them as a fancy addition to a charcuterie board, or lightly freeze before blending with fresh mint and lime zest for a refreshing sorbet.

Retail price: Kindly approach our Culina Market Manager for more details.

Midnight Beauty Black Grapes

Now in season at our Market is a varietal of grapes that makes for an ambrosial dessert any time of the day.
Hailing from Down Under, the elongated Midnight Beauty black grapes are well loved for their sweetness, crisp texture and nutritional value. Savour them simply chilled or dip them in dark chocolate for a decadent dessert.
Retail price: Kindly approach our Culina Market Manager for more details.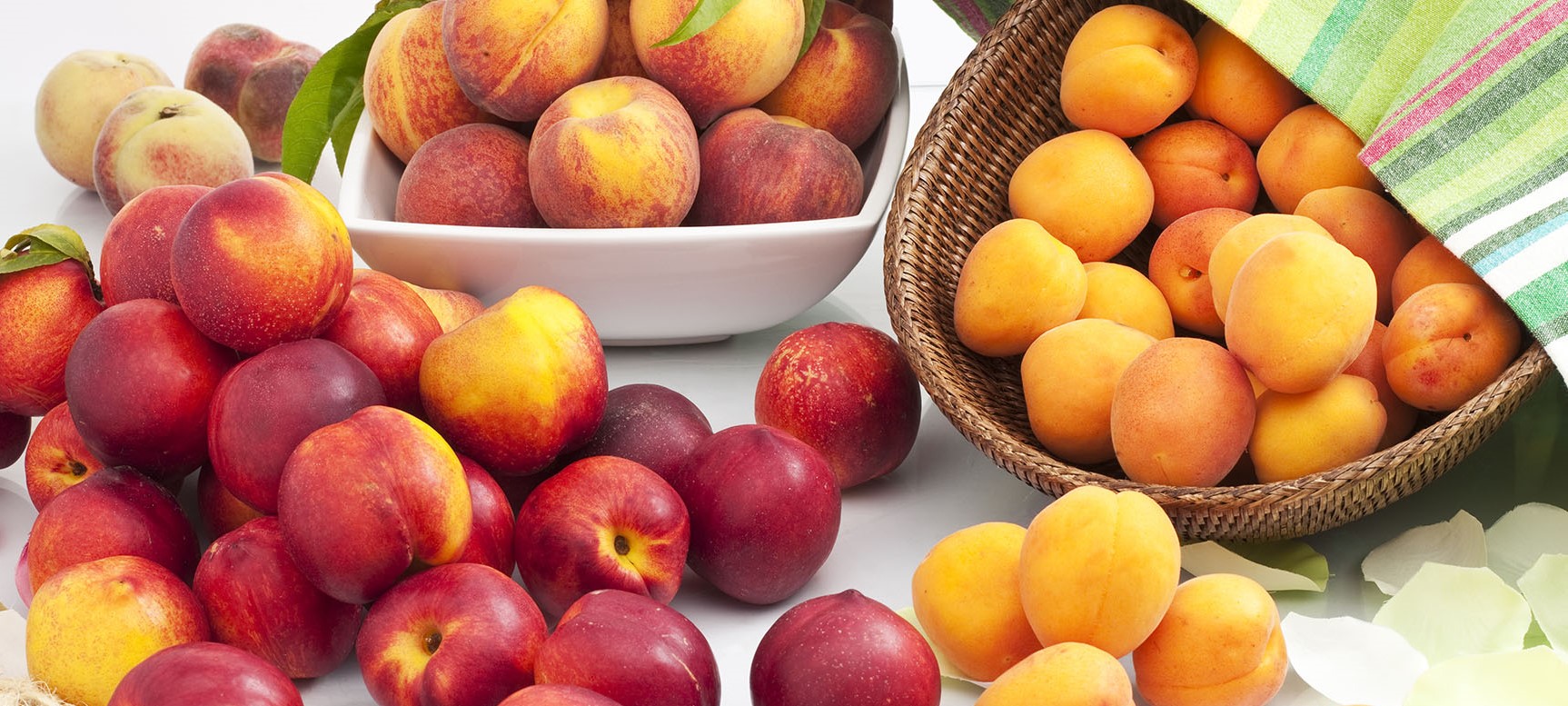 Stone Fruits
Whether you prefer apricots, peaches, nectarines, or red plums, nothing says summer (June to September) quite like the sweet, juicy flavours of mouthwatering stone fruits. France may not be the biggest producer in Europe for stone fruits but the varietals it offers are second to none.
With their sweet taste and juicy flesh, peaches and nectarines epitomises summer. They are the same species, even though they are regarded commercially as different fruits. In contrast to peaches, whose fruits present the characteristic fuzz on the skin, nectarines are fuzz-free. You don't need to do much with luscious peaches and nectarines, simply cooked to caramelised gooiness and serve with ice cream.
For stone fruits, pies are just the beginning. These juicy apricots, nectarines, and peaches lend themselves well to baked crumbles, on top of decadent tarts, as a sweet accompaniment in salads, icy popsicles, and cocktails. You can also cooked down the fruits to a jam and scoop on top of waffles and ice cream. Stone fruits are easy to work with— you'll just need to pit them before using them in a variety of dishes.
Retail price: Kindly approach our Culina Market Manager for more details.